This book is filled with poetry that is unwilling to be defined, labeled, or nailed down. My poetry is a chiseled marble of language. It is a paint-spattered canvas, but I use words instead of paint, and the canvas is you.
I am critical in the way I dole out words.

To borrow a phrase, poetry is a riddle wrapped in an enigma swathed in a cardigan sweater... or something like that.
Ever-evolving genre of my poems, will shirk your definition of poetry at every turn. The continued evolution of poetry keeps my poems alive. These poems will challenge you and your emotions.

Purchase
The Message Art of Poetry
Help us help those who are suffering with this Autoimmune Disease.
Your purchase is part of a donation in hope of finding a cure for Myasthenia Gravis.
Experience

The Art of Poetry
This Is My Season
Click Image To Order Book
The season for giving is around the corner, give the gift of art.

Order now beat the rush.
16x20 prints are on sale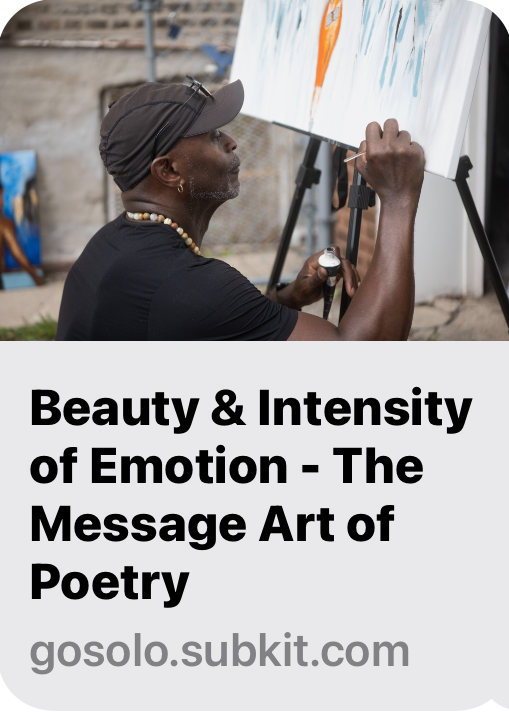 Click picture to view article.
Click picture to read Article.
Happy Holidays
Come join my self and a host of artist from the Forest Park, IL Art Alliance, celebrate the Holiday Season with a display of Fine Art. If you can't make it please share with someone you know.